May is now under saddle, trained by Bert Gates, a very talented John Lyons Certified Trainer who communicates beautifully with both horse and human. He and his wife Angie make an awesome training team and are great folks to 'horse' around with. They are also members of HOOF.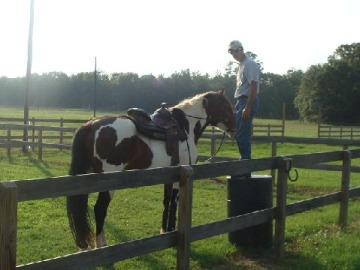 Bert 'proofing' May during mountings.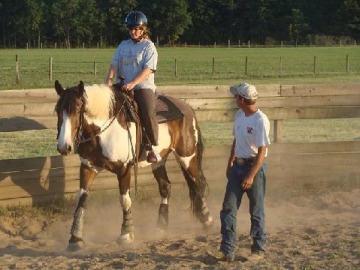 Lynda on May early in her training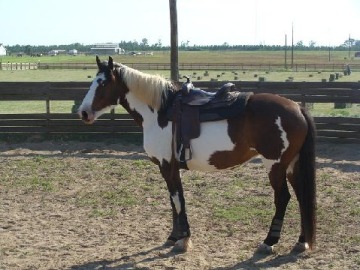 May on her first day of Training .........'What ARE these humans up to here?'

Marcus in training with Angie Gates and lovin' it !!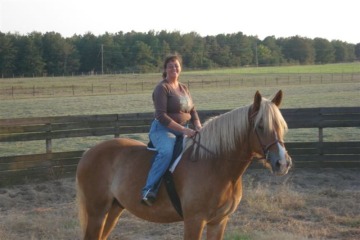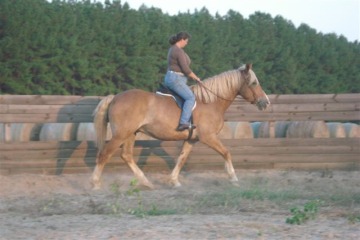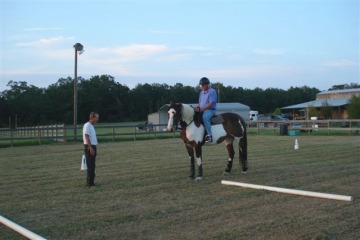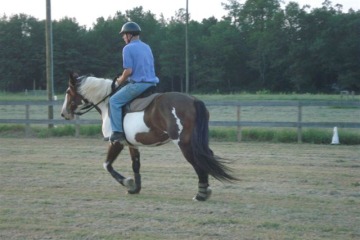 RETURN TO MAIN HORSE PAGE