SHANNON'S STORY
Shenandoah's Fancy aka Shannon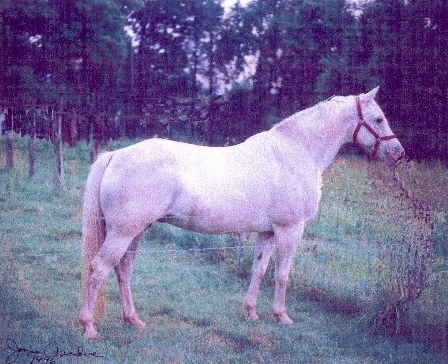 Shannon in her Prime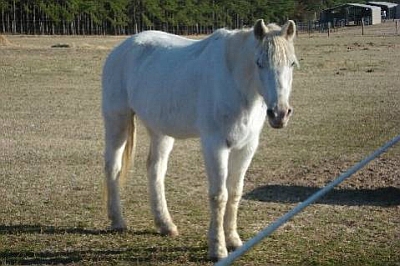 Shannon at 26 years of age
Shannon passed away February 21, 2016 due to advanced age issues.
Euthanized in her 30s when she finally told us she was ready, she is
buried in a place of honor at Appaloosa Acres. She was a wonderful horse
in so many ways.

When I went to check out Vulcan from an ad I had seen, it was obvious that both horses living
at this home were well-loved and well-cared-for. The 'other' horse turned out to be Vulcan's dam
Shannon, an early-twenties, still beautiful, registered Missouri Foxtrotter.

After I had purchased Vulcan, due to changes in their situation necessitating a change of residence, Shannon went to live with a couple in SC with the agreement that if she ever needed a home, she could come and live with her son.

After a couple of years that call came and we picked her up and drove her to the farm. She
celebrated her 26th birthday after coming to us and will hopefully be a part of the farm for many
years to come. She is a delightful old girl and we enjoy her immensely. She helps settle in a new horse wonderfully and shares her private paddock and pasture with one or two of the others at a time on a rotational basis - as long as they behave. Any 'chasing' or 'dominance' of Shannon and they
are banished forever
from her area as she is no longer quick enough to protect herself.

She has become the 'mother' to Thunder as well as Vulcan and a 'best friend' to Titan who always
lets us know when he wishes to spend time with Shannon rather than his herd. She and Buck
also enjoy time together away from the 'youngsters'.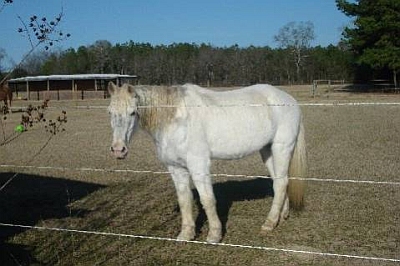 Shannon at 26 years of age

Shannon was bred to a registered Quarterhorse named Heart to produce Vulcan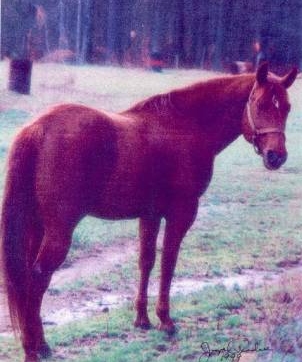 Heart - Vulcan's Sire

| | | |
| --- | --- | --- |
| | | |
| | | |
| | | |
| | | |